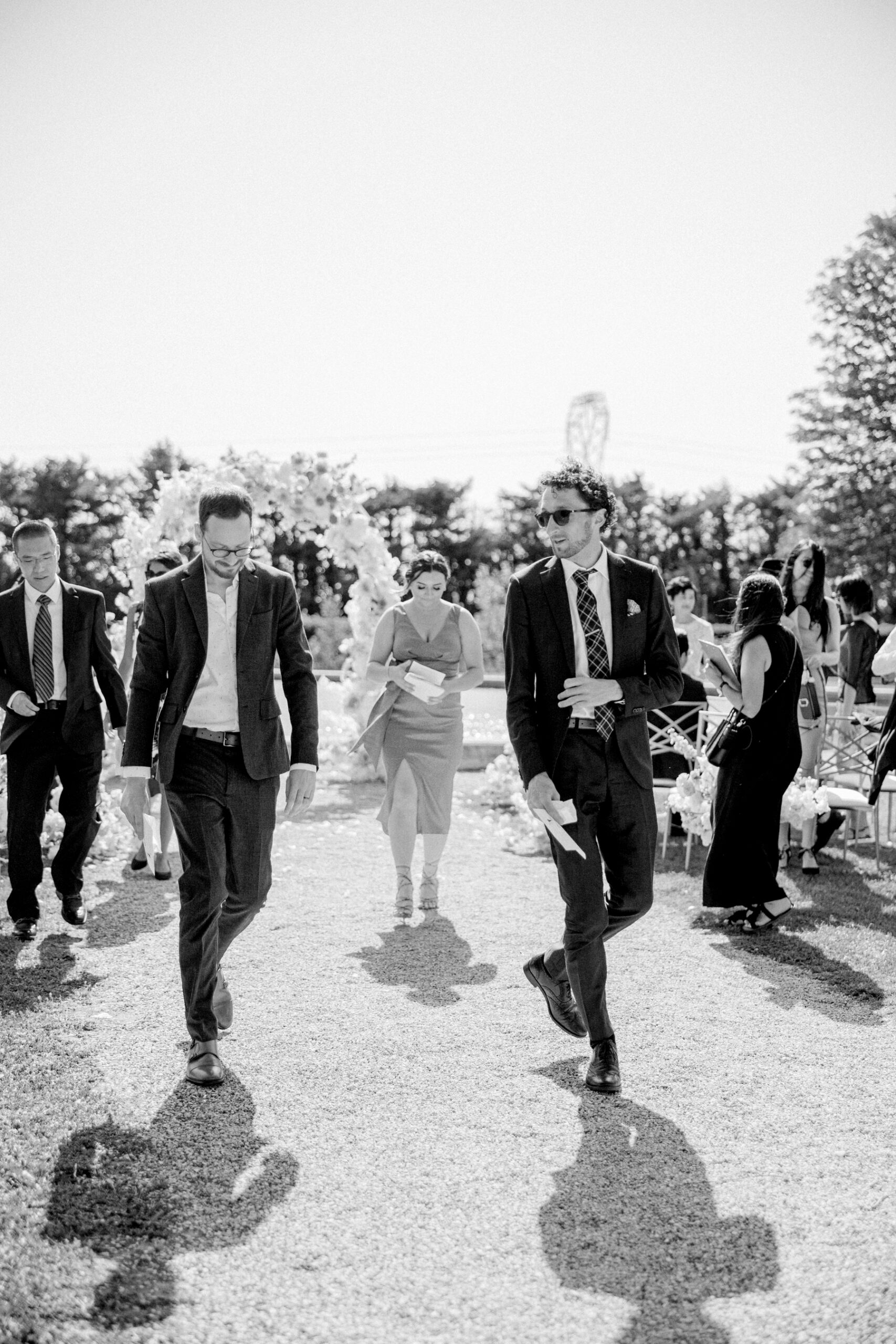 CELEBRATING ETERNAL LOVE
LOCAL & DESTINATION WEDDINGS
An extraordinary opportunity to intertwine your love story with your greatest adventure. Capturing your wedding day in its most authentic, beautiful, and natural essence, while embracing a timeless and romantic style.
Every single image is thoughtfully composed, striking the perfect balance between artistic flair and genuine emotions. On your wedding day, you can be your true selves, knowing that Tammy and her team will capture the genuine essence of your stories.
BEFORE SAYING "I DO"
PRE- WEDDINGS & ENGAGEMENTS
The journey of love deserves to be celebrated as much as the destination itself. Pre-Wedding or an engagement session offer you the perfect opportunity to capture the essence of your love story in a beautiful and intimate setting before your big day.
This experience extends beyond just a photography session; it's about encapsulating your shared moments, laughter, and love in a more relaxed setting, free from the hustle and bustle of the wedding day.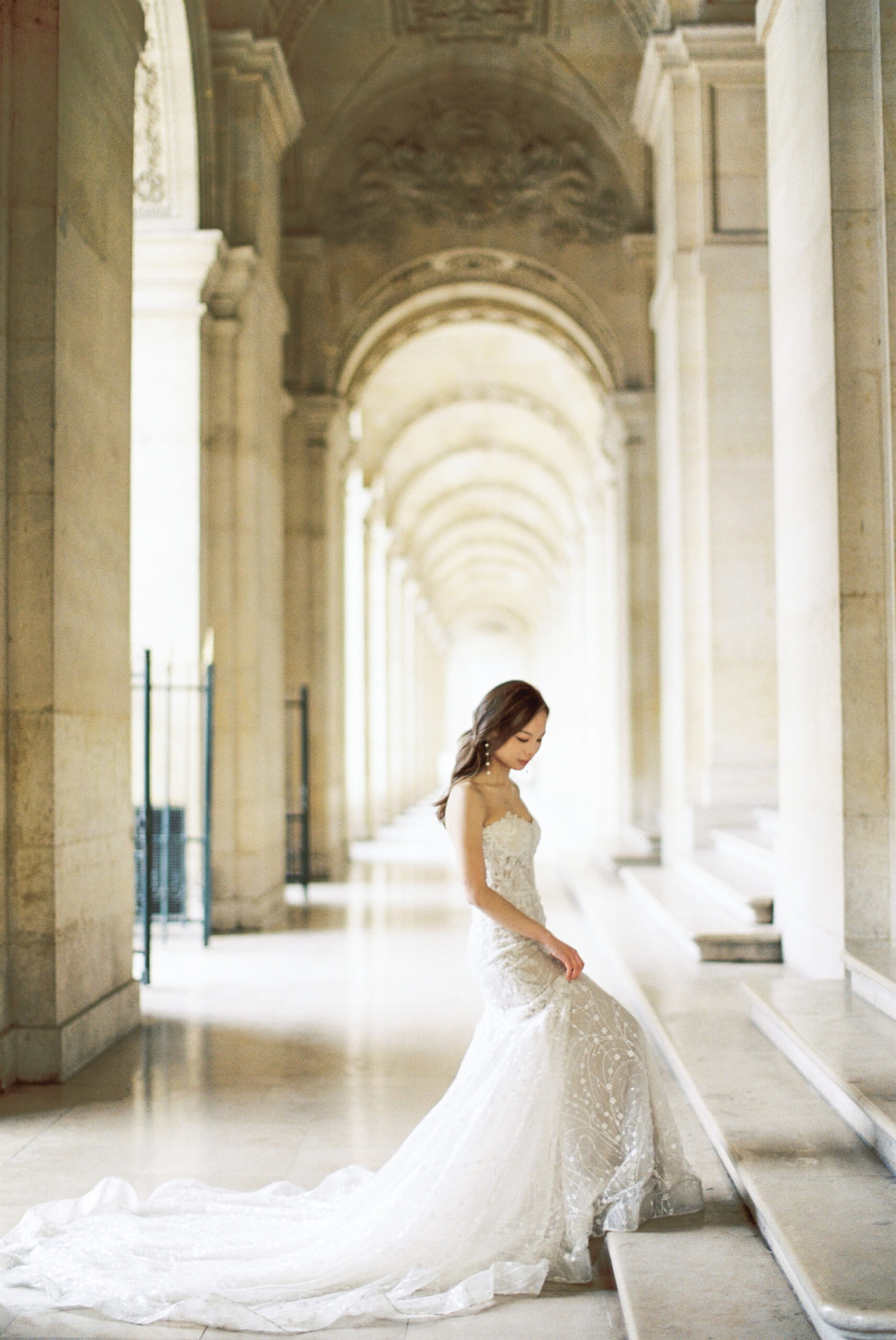 STARTER: UNDERSTAND YOUR NEEDS
Either in person, over the phone, or through video conferencing, during this meeting, we get to know each other better. It's utterly important to understand your vision, preferences, and requirements for your session. We will discuss the style, locations, and any specific ideas you have in mind. The consultation sets the foundation for a collaborative and fulfilling photography journey that perfectly aligns with the your vision and desires.
FIRST COURSE: FIND YOUR FIT
Following the initial consultation, a selection of thoughtfully crafted photography packages will be provided. These may include general or bespoke choices, customized to align perfectly with your unique vision. Additional information about services, coverage hours, image delivery, and available add-ons will also be included. Take time to review and ask any questions you may have. 
MAIN COURSE: IT'S YOUR MOMENT
It's finally here—the day you've been eagerly waiting for! As your special day unfolds, Tammy and her dedicated team are by your side, ensuring that every moment is seamlessly captured with a personal touch. With Tammy's expert eye and years of experience, you can simply relax, savor the magical moments, and trust that every cherished memory is being beautifully preserved. Let go of any worries, enjoy your celebration wholeheartedly and create lifelong memories with your loved ones!
DESSERT: YOUR ARTFUL UNVEILING
Shortly after the session, you'll receive sneak peeks of the highlights, allowing you to relive the magic within days. The culmination of this experience is the unveiling of the online full gallery – your final product. This gallery, brimming with your cherished moments, is easy to share, allowing friends and family to partake in the joy of your unique story.
For an exquisite touch, personalized albums are available to those who seek the highest end. With names embossed, the stunning,personlised keepsake become captivating coffee table book or statement piece on your shelf!
HOW FAR DO YOU TRAVEL?
I absolutely love to travel, and there are no limits when it comes to capturing beautiful moments for my clients. My primary coverage areas are the UK and Hong Kong, where I am readily available for weddings and events. 
If you're planning a destination wedding or have a special event in mind, I'd be thrilled to be a part of it. Whether it's a romantic beach wedding, an adventurous elopement in the mountains, or a cultural celebration in a far-off destination, count me in! I find great joy in exploring new places, experiencing diverse cultures, and capturing the essence of unique love stories around the world.
HOW DO YOU DESCRIBE YOUR PHOTOGRAPHY STYLE?
My photography style is best described as a blend of romance, ethereal beauty, fashion-forward elements, and chic aesthetics. I strive to strike a balance in my editing process. My images are not extremely bright that you lose the details, nor are they overly processed to the point where they look unreal or unnatural. 
Every image is carefully crafted and thoughtfully composed. I look for unique angles, interesting light, and compelling backdrops to create visually striking images. My goal is to preserve the authenticity and natural beauty of each moment, making them art pieces that you'll still adore decades down the line. 

HOW DO WE BOOK YOU?
Once you have confirmed the shooting date, I will send you a booking form that needs to be filled out with accurate information. Along with the completed form, a non-refundable retainer payment is required to secure your chosen date exclusively. This retainer ensures proper planning and preparation for your session or event. Verbal confirmation, however, doesn't count as an official booking. 
WHAT IF WE ARE NOT GOOD AT POSING?
I completely understand that not everyone feels comfortable or natural in front of the camera, and that's perfectly okay. As a professional photographer, part of my job is to guide you and help you feel relaxed during the photoshoot.
See this as your moment to shine, a day to be fully yourself, you're the STAR of the day! Just have fun, interact naturally with your partner, your guests, and let the magic of the day unfold. By doing so, your photos will reflect the real, authentic you. Remember, you don't need to be a model to look great in your photos. The most beautiful photos come from the heart!
HOW MANY PHOTOS WILL WE RECEIVE?
The number of photos depends on the package you have chosen. Each package is crafted differently to accommodate various needs and preferences. In the photography guide I sent over, you can find detailed information about what each package entails, including the estimated number of photos you can expect to receive.
My philosophy centers on quality over quantity. I believe that each photo should be meaningful and well-composed. This means you won't receive multiple, repetitive images that don't add value to your collection. I strive to provide a variety of photos, each image you receive will be carefully composed and selected to ensure it contributes to the narrative of your day. This selection process means you can trust that every image is a piece of your story, uniquely crafted and edited to showcase the beauty of what had happened. 
HOW WILL WE RECEIVE OUR PHOTOS?
You'll receive your photos through a password-protected online gallery. You could easily access to your gallery and download your images indivdually or as a whole. The online gallery makes it effortless to share your precious moments with friends and family. You can simply share the gallery link and password with your loved ones, allowing them to view and relive the joyous moments from your special day.
YOU HAVEN'T SHOT AT THIS VENUE BEFORE, DOES THIS CONCERN YOU?
Not at all, shooting at a new venue or destination excites me and sparks my creativity. While familiarity with a venue can sometimes be helpful, shooting in the same location repeatedly can lead to a sense of repetition or inertia, working in a new environment inspiring me to find unique angles, interesting compositions, and capture your moments with fresh eyes and an open mind. 
When approaching a new venue, I conduct extensive online research to understand its aesthetics, lighting, and layout. If possible, I visit the site before the shoot to familiarize myself with the surroundings and scout for potential photography spots. So, rest assured, regardless of whether I've shot at your specific venue before or not, I'll come prepared and ready to capture your day in a way that truly reflects your story and the uniqueness of your chosen location.

WHAT HAPPENS IF YOU'RE POORLY
I have never missed a wedding throughout all these years of career. I am committed to making every effort to be present and capture your special day.
However, in the unlikely event that unforeseen circumstances prevent my present, I have a reliable and talented network of qualified photographers who can step in and provide exceptional coverage. While a backup photographer will capture the event, I will personally handle the editing and post-processing of the photos. This ensures that the final images reflect the same level of artistry. 
DO YOU HAVE INSURANCE?
Yes! I am fully covered by professional photography insurance, and I can provide the necessary documents upon request.
Think we might be a good fit?